Top Five Benefits of On-Prem/Remote Hybrid Editing with RPL — Benefit Two: High Performance
Reimagine your editing workflow with Remote Picture Labs.
The Delta variant has COVID-19 cases on the rise again, and returning to a crowded workplace puts employees at unnecessary risk. Remote Picture Labs' hybrid on-prem/remote editing solution reduces the need to be in a group setting while providing benefits you won't find with traditional post-production workflows — or from other cloud editing vendors.
Here's the second of the TOP FIVE reasons you should contact us to discuss our hybrid on-prem/remote editing editing solution for your project.
High Performance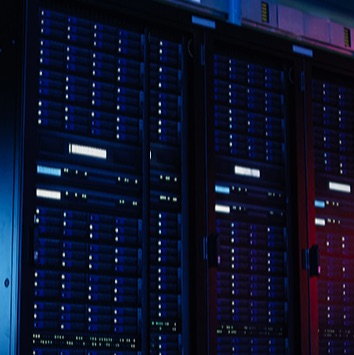 No editing workflow is faster or more robust than one powered by RPL. Our high-performance network delivers high-speed throughput of 4K UHD video with the same picture, audio and performance quality you expect in an on-premises edit bay. Latency is nearly nonexistent, and lossless HEVC compression provides the smoothest possible playout.
KEY FEATURES
Fault-Tolerant Data Center
Most post companies build their data center in a spare room down the hall. We've built ours in a dedicated facility that possesses redundant power, cooling and connectivity to provide extreme fault tolerance and true peace of mind.
Private Cloud
Cloud computing does not mean you need to compromise on the capabilities of your preferred editing software. Our private cloud assures that you don't have to share resources or bandwidth with other companies, providing all the performance and security your team requires. It also removes the hassle of managing an in-house data pipeline.
10 Gb Connectivity
Slow broadband speed is a killer when it comes to meeting tight deadlines. That's why we offer ultra-fast 10-GB connectivity, which lets you download a feature-length 4K movie in less than 30 seconds. No other remote editing provider comes close to matching that kind of speed.
PCoIP Technology
We employ Teradici Cloud Access Software and PCoIP technology to compress, encrypt and transmit all data to stateless zero clients. Pixels, not media, are downloaded to your workstations, allowing network performance to remain consistently high.
With that kind of performance, you can't lose with RPL! Call us today at
818-688-7540 to talk about your project.
LET'S TALK!
818-688-7540
Next up in our series of TOP FIVE Benefits of Hybrid Editing with RPL:
Benefit Three: An Expanded Talent Pool