Top Five Benefits of On-Prem/Remote Hybrid Editing with RPL — Benefit One: IP-Centric Support
Reimagine your editing workflow with Remote Picture Labs.
Our hybrid on-prem/remote editing solution offers benefits you won't find with traditional post-production workflows — or from other cloud vendors. Here's the first of the TOP FIVE reasons you should contact us to discuss your next project.
IP-Centric Support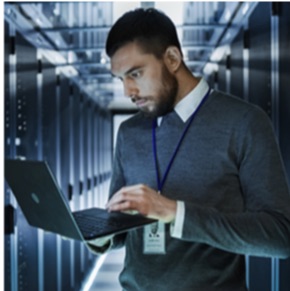 With decades of experience in digital post-production workflows for scripted television programming, our IP-centric Service and Support expertise is unmatched. No matter where your editors and producers do their work — in the edit bay or at home — we manage all of the technical details so that they can focus on what they do best: tell stories.
Our Support services include:
Fast Response Times
Providing contactless support (no concerns about COVID testing or restrictions) and with no tech commute times, we can begin troubleshooting and repairing your problem immediately, right from our data center.
24/7 Phone Support
When deadlines loom, strong phone support is crucial. Our knowledgeable technicians are available every hour of every day to answer your trickiest questions.
Network Diagnostics
We'll monitor your ISP connection all the way from the data center to your workstation. We'll even move you seamlessly to a secondary provider to avoid down-time, if needed.
KPI Monitoring
Our internal tracking systems monitor key performance indicators (KPIs) so that we can identify and address issues before they pose a threat to your project.
System Snapshots
We'll return your system effortlessly to a previous state, if necessary. With virtualization, we can even move workstations to a new cluster in an instant should the need arise.
Next up in our series of TOP FIVE Benefits of Hybrid Editing with RPL,
Benefit Two: High-Performance Workflows
CALL US TO LEARN MORE:
818-688-7540