Top Five Benefits of On-Prem/Remote Hybrid Editing with RPL — Benefit Four: Peace of Mind
Reimagine your editing workflow with Remote Picture Labs.
The Delta variant has COVID-19 cases on the rise, and returning to a crowded workplace may put employees at unnecessary risk. Remote Picture Labs' hybrid on-prem/remote editing solution reduces the need to be in a group setting while providing benefits you won't find with traditional post-production workflows — or from other cloud editing vendors.
Here's the fourth of the TOP FIVE reasons you should contact us to discuss our hybrid on-prem/remote editing editing solution for your project.
Unmatched Reliability & Security
Remote editing doesn't mean you need to lose sleep over concerns about system reliability and content security. Our solution eliminates the worry with redundant systems and the industry's most secure remote desktop technology. Our dedicated data center, unmatched experience and partnerships with technology leaders help to assure system availability and the safekeeping of your show.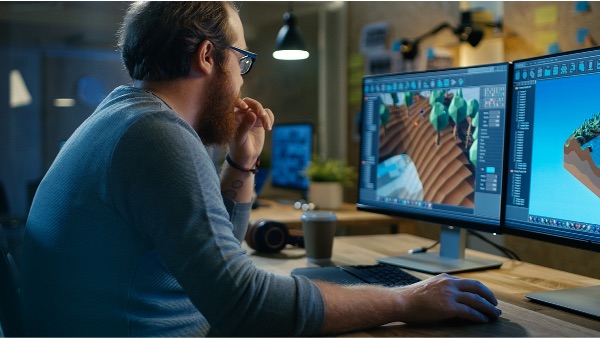 System Reliability
The RPL data center features redundant power, cooling and connectivity. System backups are performed transparently so they won't interrupt your workflow. Because snapshots of your entire system are regularly taken in the background, it's easy to return to a previous state, if necessary — something that's much more difficult on a local system.
We'll also monitor the connection from the data center to your editors' locations, routing your system down an optimal path to mitigate network interruptions. We'll even move you seamlessly to a secondary provider to avoid downtime, if needed.
Content Security
We employ Teradici Cloud Access Software and PCoIP technology to compress, encrypt and transmit data to ultra-secure stateless zero clients at each workstation. The PCoIP protocol is safeguarded by AES-256 encryption and adapts dynamically to network conditions in real time, providing the highest possible level of content protection, while multi-factor authentication guards against network intruders.
With our system reliability and content security, RPL offers peace of mind for your entire team. Call us today at 818-688-7540 to see how we can benefit your next project.
REMOTE PICTURE LABS
818-688-7540
Next up in our series of TOP FIVE Benefits of Hybrid Editing with RPL:
Benefit Five: Cost Savings